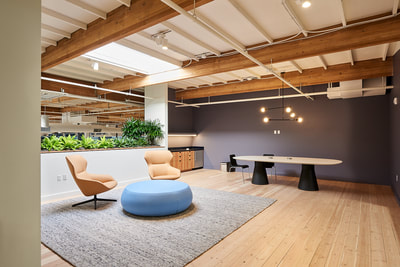 A place where mediocrity is left behind
From our 165,000 square foot state-of-the-art facilities, to our Engineering Lab that gives you access to technologies not yet available on the open market, DWFritz will impress you as soon as you walk in the door. 
Our days begin with fresh warm oatmeal served up in our spacious and elegant cafeteria. We spend our days collaborating with each other and sharing the credit in everything we do. We keep up the spirit of fun through many company events such as our summer picnic, bring your kids to work day, shuffleboard and poker tournaments, holiday party and, there's typically some humor inserted into our All Staff meetings each Monday. Employees break away from work and enjoy lunch at eateries nearby, or participate in our group runs through the trails of the Wilsonville business parks. Often, people stay indoors for one of our Lunch & Learn sessions, or decide to work out on their own in our private gym. 
At DWFritz, we work hard and play hard and we enjoy every minute of it.